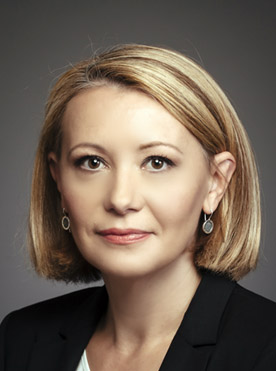 Vladimira Senčar Perkov
Human Resources Director
INA d.d., Croatia
Vladimira Sen car Perkov is a business executive with over 20 years of experience in the field of human resources management. She currently works as Human Resources Director in INA-lndustrija nafte, d.d. She started her career as HR consultant focusing on senior executive search in CEE market.
After almost 9 years in HR and management consulting, she accepted the challenge to move from consulting to real business side. For next 10 years Vladimira gathered valuable business experience in different industries ranging from FMCG, pharmaceutical to oil and gas business.
She has been responsible for creating and implementation of major HR project in the areas of leadership development, performance management, well-being platforms, change and organizational optimization. She holds a Master's degree in Economy from the University of Zagreb, Croatia.