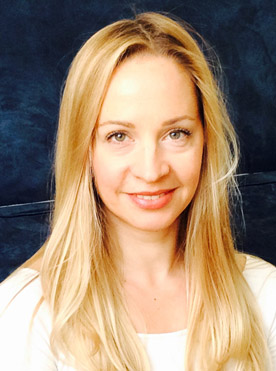 Laura Bendeković
Head of HR CEE
UniCredit, Austria
Laura Bendekovic is passionate about helping people develop and putting HR concepts into value adding practice. Currently she is responsible for HR of Global Banking Services business and for Learning & Development function of Unicredit´s Central and Eastern Europe Division. She started her HR journey 18 years ago in Zagrebacka banka, in area of compensation & benefits, followed by HR planning and organization structure. During that time she lead the introduction of the new Job Model and Salary structure based on pay grades which has set the ground for performance based compensation and strong focus on meritocracy in Zaba. From the year 2004 she was Head of Learning & Development department, focusing on optimizing recruitment effectiveness, integrating performance evaluation with development and learning, creating and implementing the talent management and succession planning processes. During that period she and her colleagues have created and implemented a business focused HR strategy and empowered line managers in people management, working hand in hand with them and strengthening their leadership capabilities.
Mother of two boys, in 2011 she moved with her family to Italy and joined the Corporate Learning function of Unicredit holding, with the main mission to lead UniQuest, a leadership program based on action learning and innovation, dedicated to developing talents from the whole group. In 3 years she nurtured 3 generations of young potentials, in total 240 people on their way to be the future leaders of the Group. She strongly contributed to the creation of the Group Learning Framework – a new global approach to learning in Unicredit. One key part of this framework is Group Leadership Curriculum, an innovative learning offer bringing common guidelines for the group leadership pipeline. This experience in Corporate Learning enriched Laura´s CV with several competencies related to design and facilitation of learning processes, raising awareness, people transformation and leadership development.
Since 2011, she has been highly committed to the Group Gender Balance Program, contributing with her ´mother-in-career´ experience to spread a culture of awareness and sensibility to the topic.