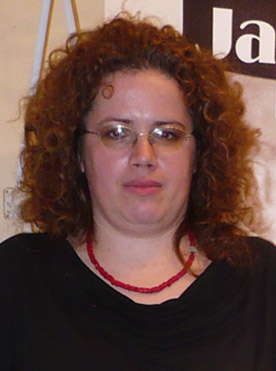 Andrea Božić
head of HR – Education and Information Center
Saponia d.d., Croatia
Andrea Bozic is a head of HR – Education and Information Center responsible for recruiting, training, career development, performance management and job analysis. She is responsible for working with the management team in defining and implementing training, recruiting, compensation performance management, employee engagement, benefits and more. She started as junior researcher in R&D, continued as corporate information specialist developing trainings in various fields and switched to HR in 2007. She participated in internal company projects regarding quality and process improvement. She is also internal auditor for quality and environmental management systems.
She gave presentations on several conferences in the fields of HR, quality, as well as library sciences, held modules on Education and Motivation in the scope of HR Manager training course in Osijek, and is active in Croatian Employers Association, HR group. She is also often a guest lecturer at Faculty of Economy and Faculty of Philosophy Osijek and has participated in several IPA and EU projects regarding employment and human resources development.
Ms Bozic holds an MS in chemistry and MS in library sciences from University of Zagreb.