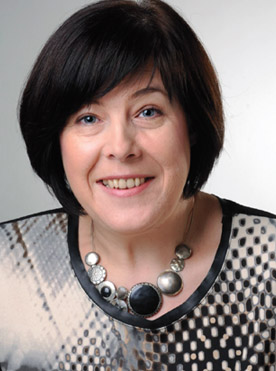 Irena Bašić-Štefanić
Director of HR
Raiffeisenbank Austria, Croatia
Irena has a Master's Degree in Psychology from the University of Zagreb and has been working in Raiffeisenbank in Croatia since 2001. Today, Irena has 15 years of experience in the area of Human Resources and 10 years of experience as a manager. In 2011 she has taken over the position of Director of Human Resources function for Raiffeisenbank in Zagreb with responsibility for over 2000 employees throughout the Regions in the whole country and leading Compensation & Benefit, Learning&Development and HR Account Management. As a Head of HR she is also responsible for HR function within the whole Raiffeisen Group – subsidiary companies of Raiffeisenbank in Croatia.
Previously, she has held several senior functions in the field of HR development and was responsible for the introduction and implementation of main HR processes in the Bank. Her professional experience HR begun with recruitment and selection but further developed as Head of L&D area.
She is licensed trainer for DDI's Performance Management training and coaching. Before initiating her career in HR she has worked for over 5 years in several different areas – as psychologist in medical care and sales. During her whole career, Irena continuously develops herself, attends training programs and gladly takes over new challenges.