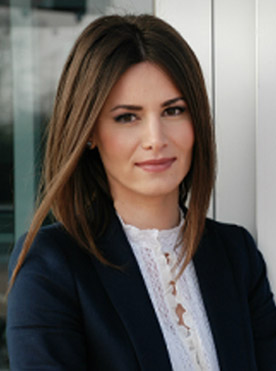 Ula Mikuš
Regional Human Resources Manager
ZARA, USA
Ula is an experienced HR Expert, driven with passion of making people happy at workplace. She is currently working as Regional Human Resources Manager – Northern US Market for a leading retail company INDITEX, mostly known by their brand ZARA.
Before joining INDITEX, she was a part of largest global optimization project in BMW worldwide, working in the US headquarters. Previously to moving to the United States, she had worked as Human Resources Manager for FedEx Croatia, where she supported establishment of HR department and implementing HR policies and best practices. By actively working on shifting the company culture and organizational climate, she assisted the company to win an award for the most admired employer in year 2013.
During her career in Human Resources, she had worked in different aspects of HR but mostly focusing on combining business knowledge with people aspect, changing the role of HR from administrative to business partner.
She believes that achievements such as title, background and social status are irrelevant for success in life and that every role is as important as any other. The only executive title she would wear with pride is COH – Chief of Happiness.
Enthusiasm is the best word to describe Ula, as she considers her enthusiasm about life, work, people and life in general is what makes her successful. By mastering these kind of beliefs, she is actively working with employees on all levels and backgrounds to make them enjoy what they do and bringing passion about life to them.
What she does best is creating structure where there isn't any, by establishing solid structure and policies and later developing positive environment in order to support company's strategy and growth. She implemented numerous initiatives to always welcome and develop the strategy that either initiates or supports change.