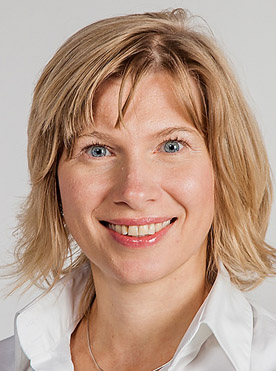 Korneliya Veneva
HR Business Partner for South East Europe
SAP, Bulgaria
Korneliya Veneva is a seasoned HR professional with 15 years of expertise in strategic HR. Currently she is holding the role of a HR Business Partner in SAP for South East Europe. SAP is the world leader in enterprise applications in terms of software and software-related service revenue. Based on market capitalization, SAP is the world's third largest independent software manufacturer.
Korneliya's role includes driving and executing SAP HR Strategy in South East Europe, including 5 countries – Serbia, Bulgaria, Romania, Slovenia and Croatia. She is part of the regional Leadership Team. Korneliya has been awarded with HR Manager of the year award for 2014 and together with her team – Best HR Team award for 2013 by the Bulgarian Association for People Management.
Her main areas of expertise are Leadership and Team Development, Employee Engagement, Organizational Design. Korneliya is a coach who works with current and aspiring leaders. She is also a trainer in number of topics, including Coaching, Change Management, and Gender Awareness.