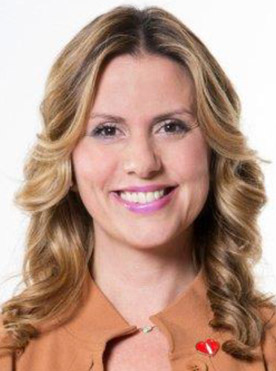 Kiriaki Kritidi
Human Resources Director
Coca-Cola HBC Croatia
Kiriaki Kritidi is now the Human Resources Director of Coca-Cola HBC Croatia, in which capacity she is responsible for Slovenia, Croatia and Bosnia-Herzegovina. Prior to assuming this role, she was HR Director for Coca-Cola HBC Greece & Cyprus and HR Business Partner for Supply Chain and Group Supply Chain Capability Development Manager. Before joining Coca-Cola Hellenic team in 2007, she held the position of HR Manager at Diageo Hellas S.A., the leading spirits company in Greece.
In 20 years of experience in the Human Resources Management field, she gained knowledge and expertise in developing and implementing HR business plans under the strategic pillars and leading change management processes and all HR activities including recruitment, people development, engagement and rewards.
During her career, she was awarded with the Best Performer Award in 2003 and Business Excellence Award in 2006 from Global HR team from Diageo Hellas S.A.
Kiriaki Kritidi, a native of Greece, holds a Degree in Political Science and Public administration from University of Athens and an MBA degree from University of Stirling in HR Management. She values feedback, continuous learning and development and is strongly committed to talent management.