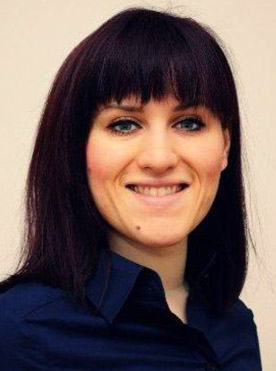 Emina Adilagić Gačan
Human Resourses Manager
Symphony, Bosnia&Herzegovina
Emina Adilagic is a professional with diverse experience in the area of human resource management. She is the HR manager at international IT company DevLogic, which operates in Bosnia and Herzegovina, Serbia, USA, and continues to develop its business internationally.
Prior to her current engagement at DevLogic, Emina gained valuable and comprehensive experience as a business partner in the challenging corporative environment of international oil and gas company – MOL Group, where she covered all business processes related to HR.
Emina has spent the last year developing a HR function that meets the demanding requirements of the fast moving international IT environment. This experience has emphasized the most exciting and agile dimension of HR where development is continuous and unquestionable and people, processes and the culture of work have to remain flexible.
DevLogic is on the verge of completing its first decade of successful business, working mainly with startups in Silicon Valley. This highly motivated team of geeks continues to develop some of the world's most innovative advanced IT solutions, including software for smart glasses used by NASA astronauts in space, the world's first smart locater and phone for kids, and innovative applications for Google Glass and Oculus Rift.
Working on cutting-edge high tech solutions demands effective interaction and therefore DevLogic focuses on the development of best practice in HR management. The company continuously implements innovative alternatives to classic HR in order to respond to the needs of its people and create an amazing working environment. One example is performance management without KPIs, targets or numerous forms. The idea is simple: create the conditions that bring out the creativity and interests of people in the most productive way.
Emina holds a Masters in Psychology from the University of Sarajevo.