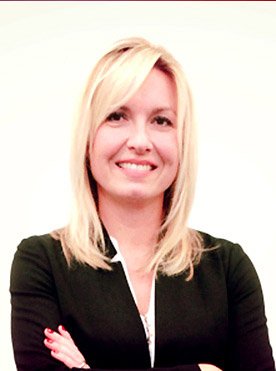 Ivana Kovacic
Director of HR Department
HPB d.d., Croatia
Ivana Kovačić has a long career in the filed of Business HR. In the past she has run the HR operations of both large and medium companies. She started in the banking industry, then joined the Daimler group where she gathered valuable experience in international enviroment in the HR segment and finally joined the only croatian owned bank- HPB d.d. on her current position as HR Executive.
An experienced Manager who is familiar with all the best HR practices and policies, and who knows how to effectively apply them in the workplace, working in a fast paced environment where sensitive commercial and business demands have to be taken into consideration with a track record of developing teams of HR professionals and achieving operational excellence through the effective management of staff.
Her overall responsibilities for the last 15 years as an HR manager covered the entire personnel matters of the companies including administration and support of all key HR processes, Employee Relations, Recruitment and Selection, Restructuring & Change management as well as Performance management.
As a business oriented HR she went, on her current position, thru a huge reorganization, change management as well as redesign of the organizational culture of the company which was the basis for implementing a new performance management system based on new innovations in new business environment.